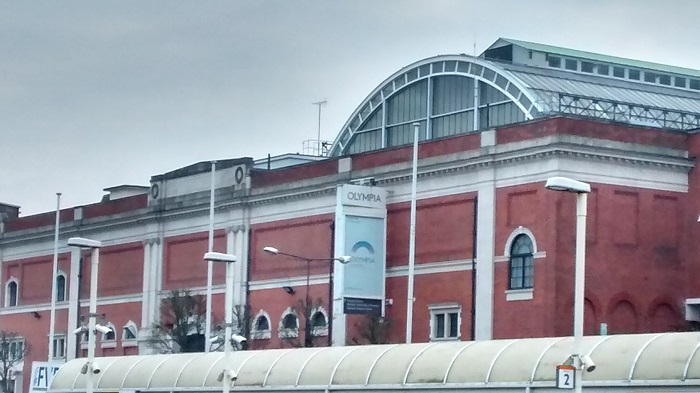 This is a modified version of an article originally published on LinkedIn here.
I made a worthwhile trip to the IoT London event (23-24th Jan) recently to test the pulse of IoT and find out about some new and upcoming IoT product companies.
In general, I would say it felt like the scale and activity around IoT seems to have increased with a large number of participants and presentations on offer.  With so much to see and businesses to talk to, it would have been useful to have a few more chairs to sit down and catch one's breath…
Having said that, it is appropriate that this is called the Tech Expo as I could see a lot of product innovation, but also some challenges for businesses in finding their best channels for growth. Notwithstanding, I will mention here a few of the physical product companies that captured my interest..
Nanolike is a French company taking advantage of nanotechnology to create a tiny force sensor which uses a fraction of the power of existing sensing technologies. These size and power advantages mean that there is a wide scope of deployment opportunities, perhaps new products in the quantified self area that become feasible?
BeanIoT is based in Cambridge, UK and has created a range of small autonomous "bean" sensors which can connect to and through mobile phones and other low power bluetooth based devices. The beans have batteries and can be charged wirelessly, with the battery life depending on the number and rate of measurements requested by the bean. There is a quite a wide range of sensing available in the beans: accelerometer (step counter), temperature, pressure, air quality, humidity etc. It is interesting to see such a "Swiss army knife" type proposition being brought forward, as opposed to a more single purpose accessory like a fitness tracker or a wireless weather station. The team is integrating their own cloud storage and 'bean' data visualisation platform so as to provide an out of box solution and broaden its appeal toward business.
OpenTRV is a UK company aiming to make a big dent in the costs of domestic heating to cash constrained consumers along with the UK's CO2 emissions. Their products are a connected and a standalone smart radiator valve that detect presence/occupancy in a room and learn when to turn on and off the radiator. Now existing thermostatic radiator valves can be bought for about £5, but many do not work particularly well nor do they offer the same heat saving potential, with up to 30% saving being claimed. The company is looking at the most affordable product options in order to make a 1 year repayment case to also appeal to people in rental accommodation. The connected option of the valve is more expensive, but can offer "telemetry data" on energy savings e.g. for large scale housing landlords.
The last company I mention is Neurofox, a German company with a product dedicated to helping stressed people achieve a state of mental relaxation in minimum time. The product comprises a headband with 5 brain activity sensors feeding into a controller unit with a headphone audio output and a wireless connection to a pc. The idea is to use the audio feedback path to help train the users to fall into a relaxed state. Over a period of time, through personalised hints and customised feedback, the solution gets better – but how this is achieved i.e. the IoT feedback path is not quite clear yet.
In summary, the show offered an interesting mix of product innovation along with end-end IoT solution companies, data visualisation offerings, multi and wide-area sensor connectivity and connectivity management solutions.  Bearing in mind that google search does not generate a uniform distribution of winners, then for those interested in IoT companies, the list of exhibitors can be found here.